After our flight on Lufthansa's B787-9 Business Class from Newark to Frankfurt, we had a few hours spare in Frankfurt Airport before a quick flight onto Helsinki.
Frankfurt Airport has two Lufthansa Business Lounges in the Schengen area in Terminal A, near Gate 14 and Gate 26. Although our flight was departing closer to Gate 14, this lounge was full and I was directed to the second lounge. It is a further walk however it was previously a First Class lounge before being converted into a Business Class lounge.
The lounge is accessible by Lufthansa Business Class passengers, Star Alliance Business Class, Star Alliance Gold Member, and American Express Platinum cardholders.
Upon entry there was a large dining area and high tables for working with a fully stocked bar and bartender. As I headed towards the window and to the left, there were several areas of chairs and lounges to relax, all with convenient charging ports. The left side of the lounge also had sleeping rooms, private work stations and showers, although these had already been booked out.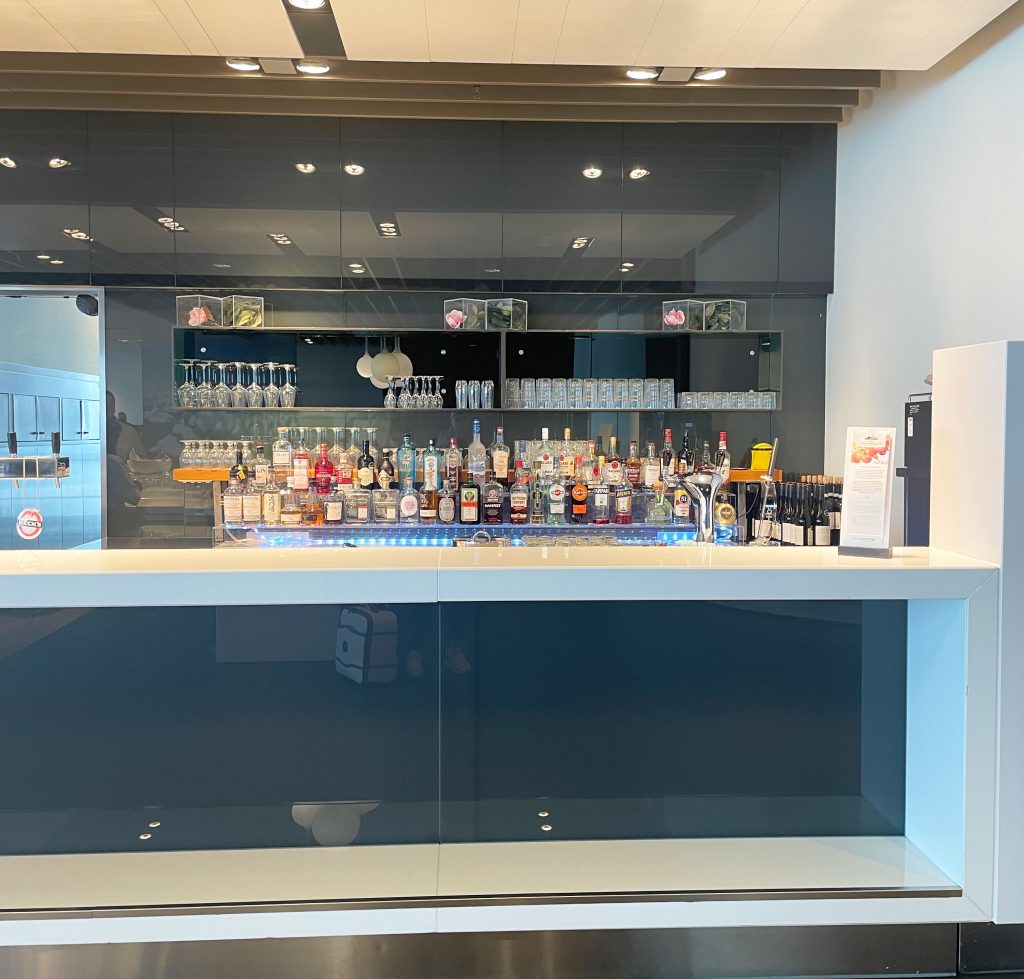 The right side of the lounge has more table options depending if you're looking to work or eat some food.
As I arrived in the morning, breakfast food was provided including cold cuts of roast pork and smoked pork loin, cheese, yoghurt along with a variety of breads, croissants and cakes. At this time no hot food was offered.
A snack bar was also on offer with lollies, trail mix, chips, cookies and nuts.
The lounge is open 7 days a week from 6am until 9:30pm. Overall the lounge was comfortable with plenty of seating and work options while also having additional features such as showers, sleeping rooms and private work spaces.
To book your round the world Business Class travelling with Lufthansa, contact our experienced Flat Beds Airfare Consultants.